The Arab Phoenix of Breganze Italian Motorcycles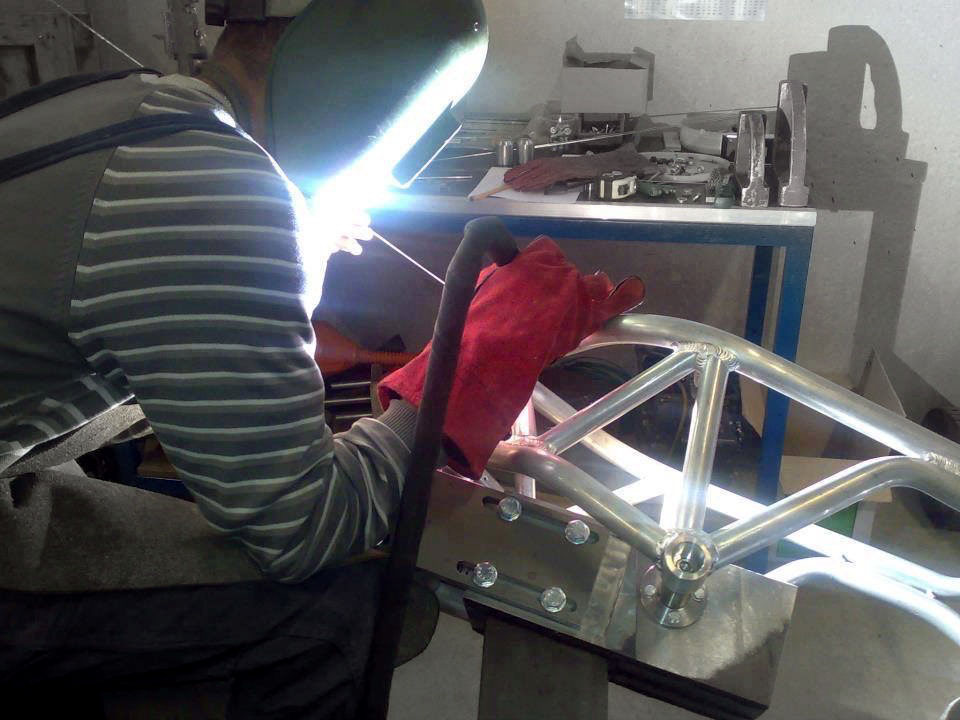 The launch at the Bologna fair and the consecration of the brand
The Breganze Motociclette Italiane story is quite typical of standout Italian automotive firms, a tale ignited by passion for a brand that took shape when married with professionalism, as is often the case. And so it was that in 2010 the company had the 'crazy idea' of taking the last engines produced by historic brand Laverda, originally created to equip the Formula model, and building a brand-new motorcycle around this component. A modern naked, on-trend in terms of its design, which combines the past and present of this glorious tradition.
The water-cooled, four valves per cylinder 750 cc twin engine thus paved the way for the Breganze brand, owned by Davide Carboniero, and with it, the first prototype of the model christened the SF. A model that was not yet functional but that already bore the stylistic traits of what the new company wanted to express. The response from motorcycle enthusiasts and the trade press when it was first presented in static form at the 2010 EICMA show was rousing, and prompted the brand to go further.
Track test with Fausto Ricci and Andrea Artusi of the SF750 Breganze running prototype
The concept was further developed and given a modified chassis, while meticulous work was carried out on the engine to adapt it to the regulations in force at the time. Testing then began, and this led to a gradual refocusing of the project and the creation of a new version that also benefited from a renewed and refined aesthetic. Subsequent presentations of what was already a functional prototype met the public's expectations, while the international press gave wide coverage to the project, the product of a small factory located just a short distance from where Laverda motorcycles were produced.
But the production process for such a complex and ambitious project was fraught with difficulties and the firm was forced to stop and await better times, which eventually arrived.
Only a few units of the 750 cc Laverda engine are still available, a heritage invaluable to Breganze, which seeks to revive a glorious history through its own brand. The SF project never really stopped and has been refined day after day, so that it comes to the market in its ultimate, most exclusive form. A dream combination of fine metals and state-of-the-art manufacturing with which to offer a very select group of enthusiasts a product which is unique and unrepeatable in its quality and performance.
The engine will be equipped with completely new electronics, with new-generation fuel injection combined with a redesigned exhaust system, while the potent braking system will come complete with ABS. Other new features include a slipper clutch, specially designed for this model, and engine cases with a new alternator, also in billet aluminium like the frame. The naked SF is flanked by the Endurance 'sister' version with semi-fairing, complete with elegant vintage-style top fairing.
BREGANZE MOTOCICLETTE ITALIANE
100% ELECTRIC. 100% ITALIAN.
PASSION AND QUALITY MADE IN ITALY IN THE FOOTSTEPS OF HISTORY